WORLD'S MOST AFFORDABLE PRECAST CONCRETE POOL COPING
Trrimstone offers real precast concrete pool coping at unbelivable prices with uncompromised quality. We offer pool coping in three different styles, our Genoa Series, Andora Series and our La Vella Series.
Our pool copings come in 24 inch long pieces. Corner, Radius and pieces with termination ends are also available.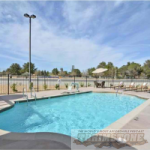 Genoa Series
Features a Classic Flat bullnose design with a designer notch on the bottom that further defines the beatiful look of any swimming pool. The Genoa Series is available in both 12 inch and 14 inch depth to fit both new and remodel applications.
Andora Series
Features a designer safety grip pool coping with designer notch. Andora Series precast concrete pool coping is available in 12 inch and 14 inch depth. This precast concrete pool coping pieces comes in 24″ lengths.
La Vella Series
La Vella series offers modern sleek eased edge design. Eased edge design is suitable for today's modern
design residential homes. La Vella is available in 12″ and 14″ depths.
All Precast Concrete Products Proudly Made in the USA
*5 Standard Designer Colors
*Travertine Texture
*Special Order Sizes
Trrimstone precast concrete pool copings are hand poured into molds and demolded next day. Wide variety of radius molds are available. Our finishes are anti slippery. Trrimstone concrete pool copings are 4000 to 5000 PSI.
These are photos of commercial Pool Coping which utilizes our Andora Series (Safety Grip Coping) at a Best Western Hotel in Southern California.